Basic Policy Concerning Shareholder Returns
The enhancement of shareholder returns is among NTT's most important management issues. Our basic policy is to pursue ongoing increases in dividend policies, and flexible share buybacks are conducted to improve capital efficiency. We will continue to increase our corporate value and enhance our shareholder returns so that long-term shareholders will continue to choose our shares as an attractive option for their capital allocation.
We have set a target of increasing EPS (earnings per share) to ¥370 in FY2023, and will work to increase our profits.
As a way to share profits with our shareholders, we have continuously increased dividends for over ten years and have also conducted share buybacks in each of the past 10 years.
Annual Dividends
For the fiscal year ending March 31, 2023, NTT plans to issue dividend payments of ¥120 per share, an increase of ¥5 per share from the previous fiscal year, making for the 12th consecutive year of dividend increases. This amount will also represent an increase of 9.6 times from the fiscal year ended March 31, 2004.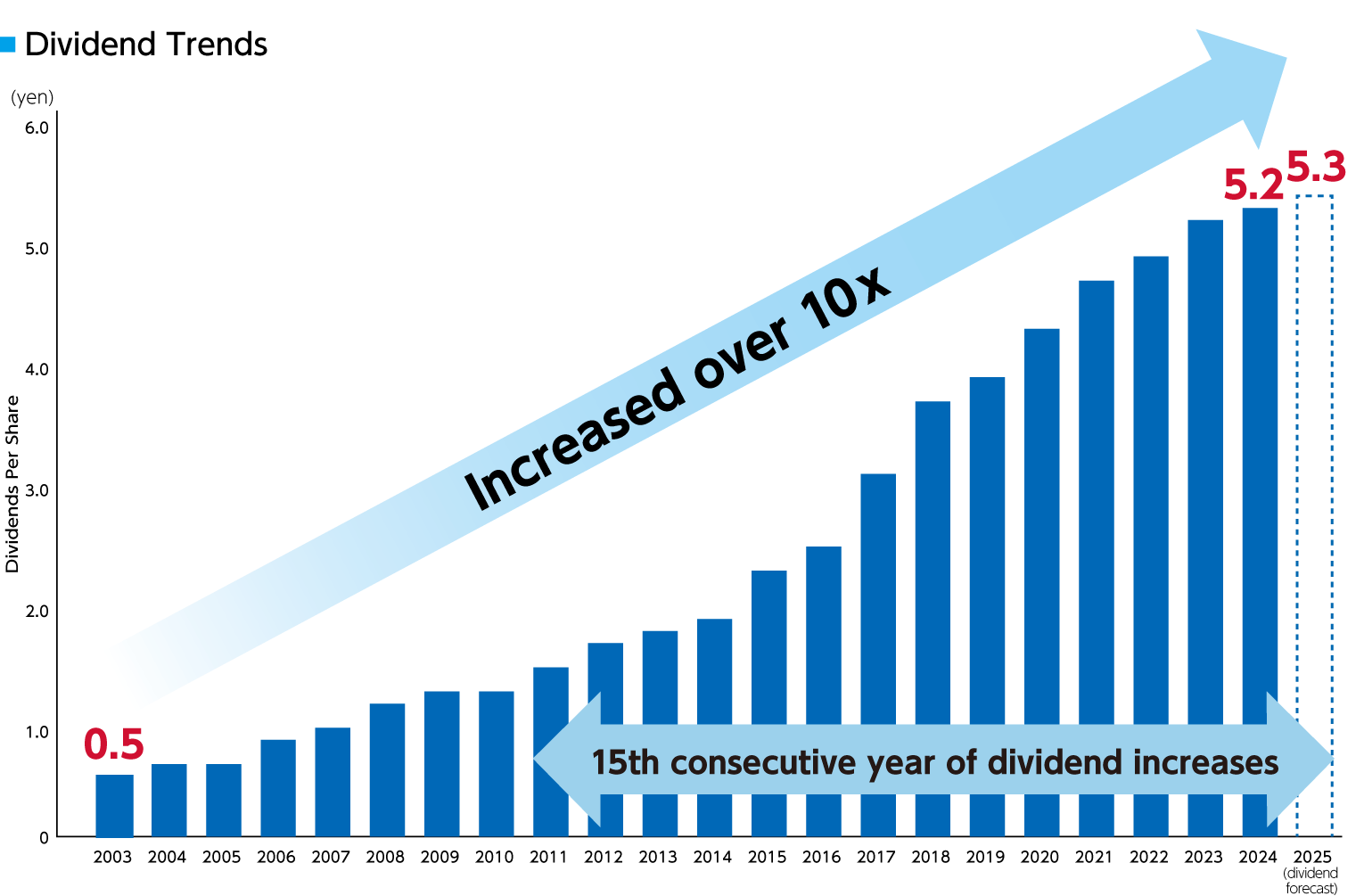 Dividend amounts have been adjusted in accordance with the 100-for-1 stock split effective on January 4, 2009, the 2-for-1 stock split effective on July 1, 2015 and the 2-for-1 stock split effective on January 1, 2020.
Acquisitions of Treasury Stock
With regard to share buybacks in FY2022, we bought back ¥360.3 billion's worth of shares in September. The aggregate total of share buybacks conducted to date is approximately ¥5.1 trillion, and the aggregate total number of shares acquired to date has reached approximately 48% of our total outstanding shares. These efforts have made large contributions to the growth of EPS, a main performance indicator of the medium-term management strategy.
In addition, we authorized share buybacks up to ¥150 billion's worth of shares in November 2022 and will conduct leading up to March 31, 2023.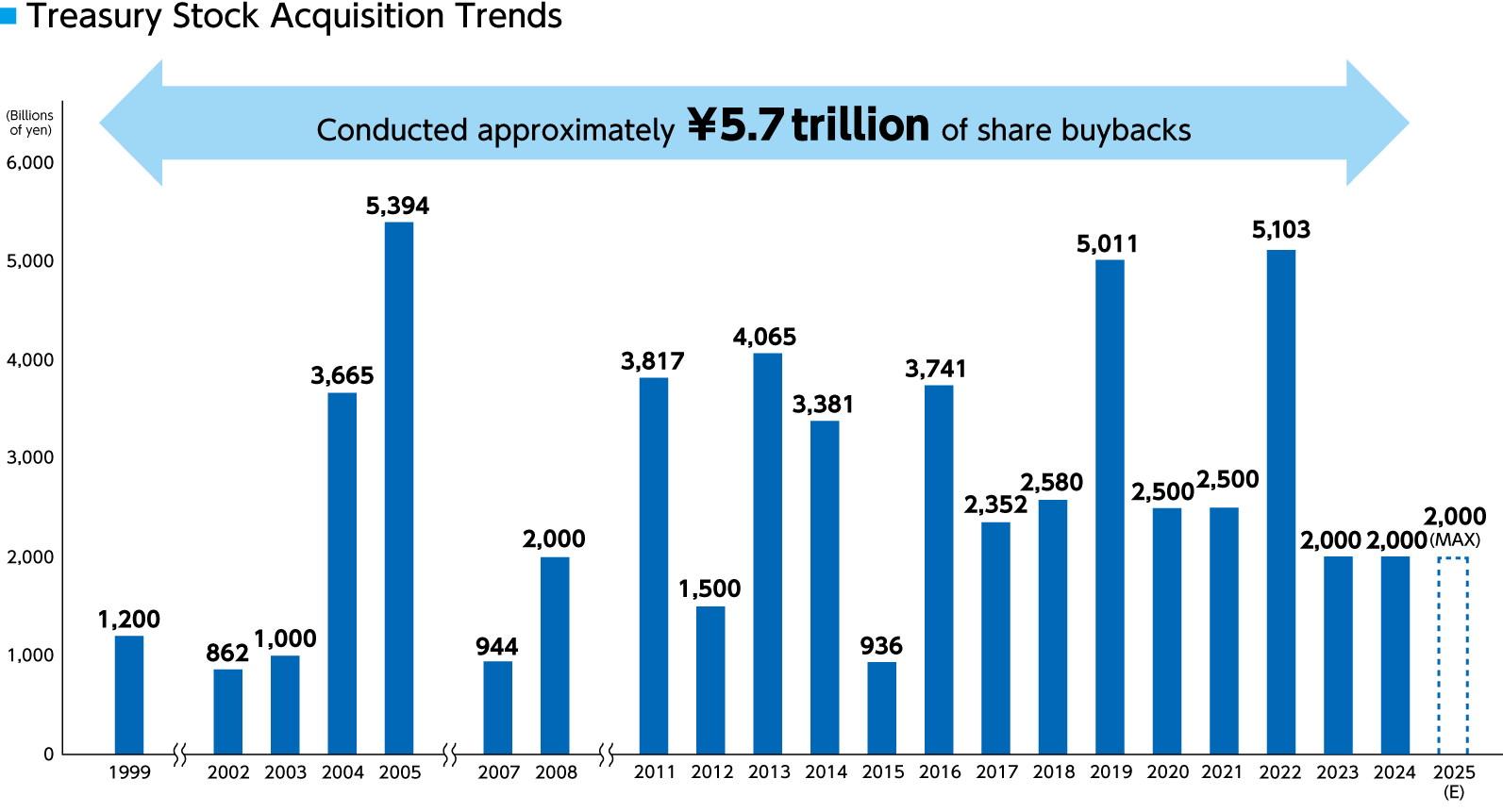 [column] Total Shareholder Return (TSR)
Over the past ten years, our total shareholder return (TSR), which takes into account dividends and changes in share price, was 455%, a level of performance that exceeds the TOPIX Total Return index.